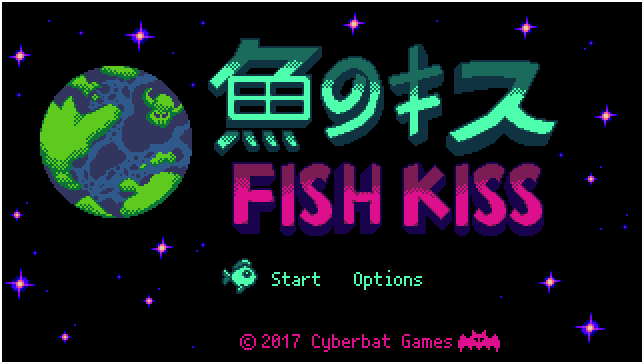 Fish Kiss
About the game
On the planet Pisces, the Sakana, a species of humanoid fishkin beings, celebrate a special holiday which is more important to them than it is a human's Valentine's Day. The Week of Amos, a time where boy Sakana and girl Sakana court each other in order to find their significant other and live happily ever after.

Download
Click download now to get access to the following files:
Fish Kiss dragonjam demo.zip
25 MB
Comments
Log in with your itch.io account to leave a comment.
Important question.
WHY THE TITLE IS IN JAPANESE???
I am really confused because there is not a Japanese version of the demo.
Its just Fish Kiss in Japanese. I did it because I though the kanji looked cool.
Oh, I think it looks cool too, but it is weird to see something with a Japanese name.
I completely understand using other languages for creative purposes, I like how popcorn in Greek is ποπκορν and I personally prefer Requiescat In Pace over Rest In Peace. But that´s because of penmanship, it´s weird because the game does not take place in Japan and the world was not built upon an Japanese speaking society.
I think it's really interesting! Love the art, music, everything :D
this is so much fun! The art is absolutely amazing!
There's a vineshroom in this thing, 10/10

glad you enjoyed it. Did you click on the white arrows on the sides of the screen?